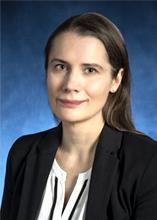 Dr. Ammerman is a Researcher at Erasmus University Medical Center Rotterdam, Department of Medical Microbiology & Infectious Diseases; and an adjunct research associate at the Johns Hopkins Center for Tuberculosis Research.
The fundamental basis of my work is to use science to advance the global control of tuberculosis and limit the suffering of people with tuberculosis and nontuberculous mycobacterial diseases. Specifically, my research efforts are focused on improving the treatment of these diseases by using preclinical experimental chemotherapy models to evaluate the antimycobacterial activity of compounds, drugs, and regimens; and to study drug, host, and pathogen factors that influence treatment outcome. My research is translational; the ultimate goal of all my work is to provide reliable preclinical data that can be used to inform drug and regimen development and clinical trial design.
Conflict of Interest: Receives research funding from Janssen Pharmaceutica.